It is an island country located off the northwestern coast of mainland Europe. The UK consists of four constituent countries: England, Scotland, Wales, and Northern Ireland, with their capitals as London, Edinburgh, Cardiff, and Belfast respectively. With an area of 2,42,500 Km², United Kingdom is the 78th largest sovereign state in the world.
The United Kingdom has a temperate maritime climate, with relatively cooler summers and average cold winters. Across the UK, annual temperatures average a daily high of 14 degrees Celsius (56 degrees Fahrenheit) and a low of 6 °C (43 °F).
The United Kingdom is home to many archaic museums such as Stonehenge, Windsor Castle, Kings College, Blackpool tower, Hadrian's Wall, Buckingham Palace, etc. apart from such monuments the UK is also known for its castles & historic places like the official residences of the royals have been Palace of Whitehall (till 1699), St James's Palace (till 1837) and Buckingham Palace (after 1837 till date). The United Kingdom is famous for its Pubs, which is an acronym for public houses, it has about 60,000 public houses out of which 53,000 are in England & Wales, 1,600 in Northern Ireland and 5,200 in Scotland. Not only this but the UK also has 3 finest universities, these are University Cambridge, Oxford University and Imperial College London, which are among top 10 universities of the world.
Main tourist attractions of United Kingdom are Stonehenge, Tower of London, The Roman Baths and Georgian City of Bath, British Museum, York Minster and Historic Yorkshire, Chester Zoo, Lake District National Park, Canterbury Cathedral, Eden Project, The Cotswolds, National Gallery, Warwick Castle, Tate Modern, Royal Museums Greenwich.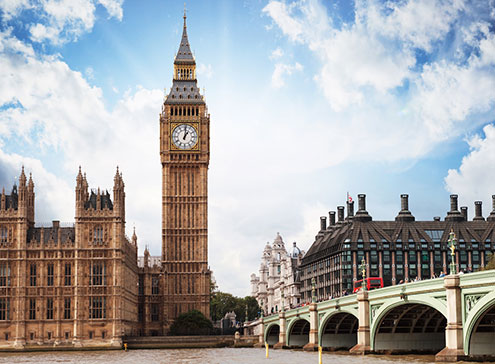 LATEST TRAVEL PACKAGES
WE WILL GET BACK TO YOU SOON…
CUSTOMER REVIEWS
We've been trusted by  our client for over 4 years
We are all checked in to leave.. had a great trip..all your arrangements were very good..thanks for all your efforts and coordination in ensuring the trip was seamless..A big thanks to Tushar who made it good.

Meenakshi Dahake,

Trail Blazer Tours India Private Limited
Thanks a lot for all your Support during USA Trip , All the arrangements and transfers worked like clockwork, I appreciate your efforts in making this happen. I would highly recommend Lamour Voyages.

Arundeep Kaur

Traviam Holidays
Who We Work With
We believe progress is only possible when we work together.