Officially known as The French Republic, it covers an overall area of 643,801 km². The capital of France is Paris, with neighboring countries as Belgium, Luxembourg, and Germany to the northeast, Switzerland, and Italy to the east, and Andorra and Spain to the south. France has been the world's most popular tourist destination for quite some time.
France enjoys an overall temperate climate, with four distinct climatic areas The oceanic climate of western France which experiences average rainfall for many days, and uncertain annual temperature variations. France's continental climate faces cold winters and hot summers. The Mediterranean climate of south-eastern France is responsible for hot, dry summers, with rainfall from October to April (when the weather is damp but mild) and ample sunshine all year round. France's mountain climate brings heavy rainfall, and snow three to six months per year.
France is known for its French Language, which is spoken widely across the globe with 229 million speakers, it ranks among the first 10 languages across the world, which is spoken extensively. Apart from this France is also famous for its delicacies, rich culture & heritage. The capital city of France is known for the Eiffel Tower, which is the most visited tourist site. France is also famous for St Tropez, Chamonix Valley which is also one of the oldest ski resort, The Palace of Versailles, Mont Saint-Michel, The Gorge du Verdon the most beautiful river canyon of Europe, etc.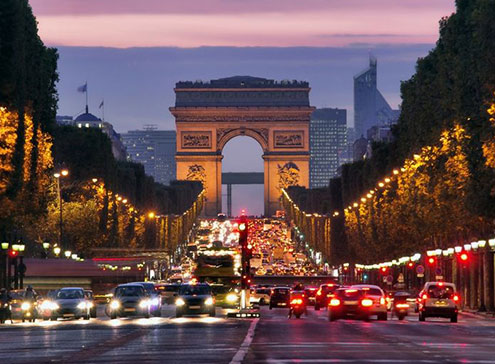 LATEST TOUR PACKAGES
WE WILL GET BACK TO YOU SOON…
CUSTOMER REVIEWS
We've been trusted by  our client for over 4 years
We are all checked in to leave.. had a great trip..all your arrangements were very good..thanks for all your efforts and coordination in ensuring the trip was seamless..A big thanks to Tushar who made it good.

Meenakshi Dahake,

Trail Blazer Tours India Private Limited
Thanks a lot for all your Support during USA Trip , All the arrangements and transfers worked like clockwork, I appreciate your efforts in making this happen. I would highly recommend Lamour Voyages.

Arundeep Kaur

Traviam Holidays
Who We Work With
We believe progress is only possible when we work together.