With Budapest as capital, Hungary is one of the oldest country in Europe spreading at an area of 93,030 km². Hungary share its boundaries with Slovakia, Ukraine, Austria, Romania, and Serbia. The official language is Hungarian, which is the most widely spoken Uralic language in the world.
Hungary has a temperate seasonal climate. July is the hottest month of the year with temperature ranging between 21-27°C. January is the coldest month with the temperature falling as low as -1.5°C. Hungary receives quite frequent snowfalls during December & January.
Known for its thermal spring culture & Great Baths, Hungary has over 1,500 Spas, making its capital city Budapest the Spa capital of the world. It has around 118 wells and natural springs that are still functional since Roman times. These springs are known for their healing & relaxing properties.The spa and baths in Budapest provide Health & Wellness services too. Apart from this Hungary is also known for its castles such as Buda Castle, Eger castles etc. Freedom Bridge is also the most preferred spot by locals for perfect sunset experience over river Danube, which is flowing through north to south of Hungary, splitting the city Budapest. Other tourist attractions of Hungary are The Caves of Lillafüred, Sopron, Cathedral of St. Peter, Visegrád Royal Palace, The Buda Hills, Aggtelek National Park & Caves, etc.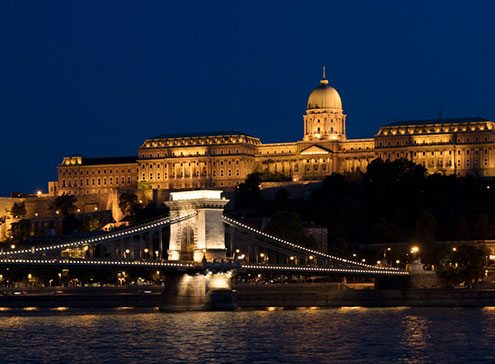 LATEST TOUR PACKAGES
WE WILL GET BACK TO YOU SOON…
CUSTOMER REVIEWS
We've been trusted by our client for over 4 years
We are all checked in to leave.. had a great trip..all your arrangements were very good..thanks for all your efforts and coordination in ensuring the trip was seamless..A big thanks to Tushar who made it good.

Meenakshi Dahake,

Trail Blazer Tours India Private Limited
Thanks a lot for all your Support during USA Trip , All the arrangements and transfers worked like clockwork, I appreciate your efforts in making this happen. I would highly recommend Lamour Voyages.

Arundeep Kaur

Traviam Holidays
Who We Work With
We believe progress is only possible when we work together.