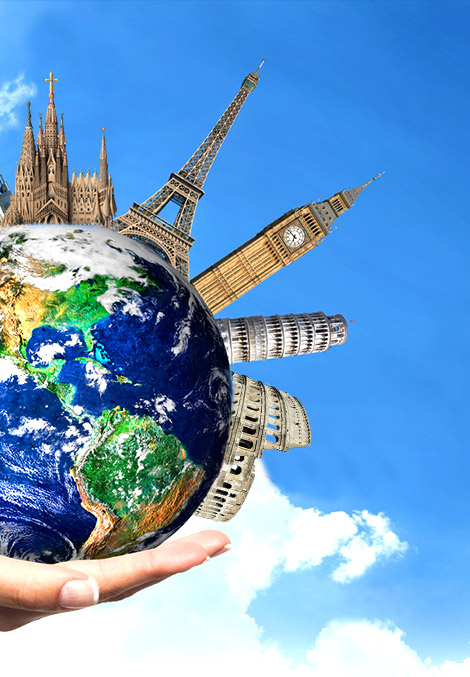 L'amour Europe is a fully serviced European DMC (Destination Management Company) with its offices in London and Delhi (India) as well. We have a trained team of professionals in India to provide you with real-time solutions. We also have a wide network of directly contracted vendors to cater to your needs across Europe & help you be comfortable throughout your stay as we have the proud privilege to serve you.
We have our Tie up and contracts with 21 big and small Transport companies including those who are regular partners to Indian embassy for VVIP movement. This enables us to fulfill any requirement even at a short notice ranging from a Limousine to a Sedan or from a Video Coach to a Caravan, These four wheelers just add panache to your holiday and yes, of course, a nice album as well to carry back home!
POPULAR DESTINATIONS
We are dedicated to make your event or tour memorable
SPECIAL TRAVEL PACKAGES
WE WILL GET BACK TO YOU SOON…
What Our Clients Tell About Us.
We've been trusted by  our client for over 4 years
We U-Tourizmo SPL strongly recommend working with Shobhit Goyal 's Lamour Voyages USA Llc for services in Europe and USA. We have worked extensively with them and cannot be happier with any other company. Their strengths are in-depth destination knowledge, superb hotel contracts, flexible vendors and most importantly instant support when it comes to firefighting(which is extremely important in our trade).

Don't just take our word, talk to the man and you shall understand how convenient is it work with them for your USA and Europe group departures.

Mr. Sumit Berry

Director – U Tourismo SPL

We are all checked in to leave.. had a great trip..all your arrangements were very good..thanks for all your efforts and coordination in ensuring the trip was seamless..A big thanks to Tushar who made it good.

Meenakshi Dahake,

Trail Blazer Tours India Private Limited

Thanks a lot for all your Support during USA Trip , All the arrangements and transfers worked like clockwork, I appreciate your efforts in making this happen. I would highly recommend Lamour Voyages.

Arundeep Kaur

Traviam Holidays

Just want to say Thank you, as we are getting good feedback from our guest as we want. Anyways again thanks for all your support and hope the same continues in upcoming queries also

Shakshi Jain

Zenith Leisure Holidays Limited
RECENT BLOGS
A worldwide unique customized travel
and hospitality service

By LamourVoyages -
April 15, 2020 -
No Comments
By LamourVoyages -
April 15, 2020 -
No Comments
Who We Work With
We believe progress is only possible when we work together.